The Unicode Consortium has now approved 230 new emojis, and will be coming to major platforms such as iOS and Android this year.
New emojis include previously considered emoji candidates, such as "Flamingo", "Otter", and "Guide Dog", as well as "Waffle", "Sari", "Hindu Temple", and "Sloth".
2019 also marks the year when emojis would expand its scope to represent diverse people, such as people with disabilities (proposed by Apple last year), gender diverse people, as well as a new feature which will allow two people holding hands have different skin tones.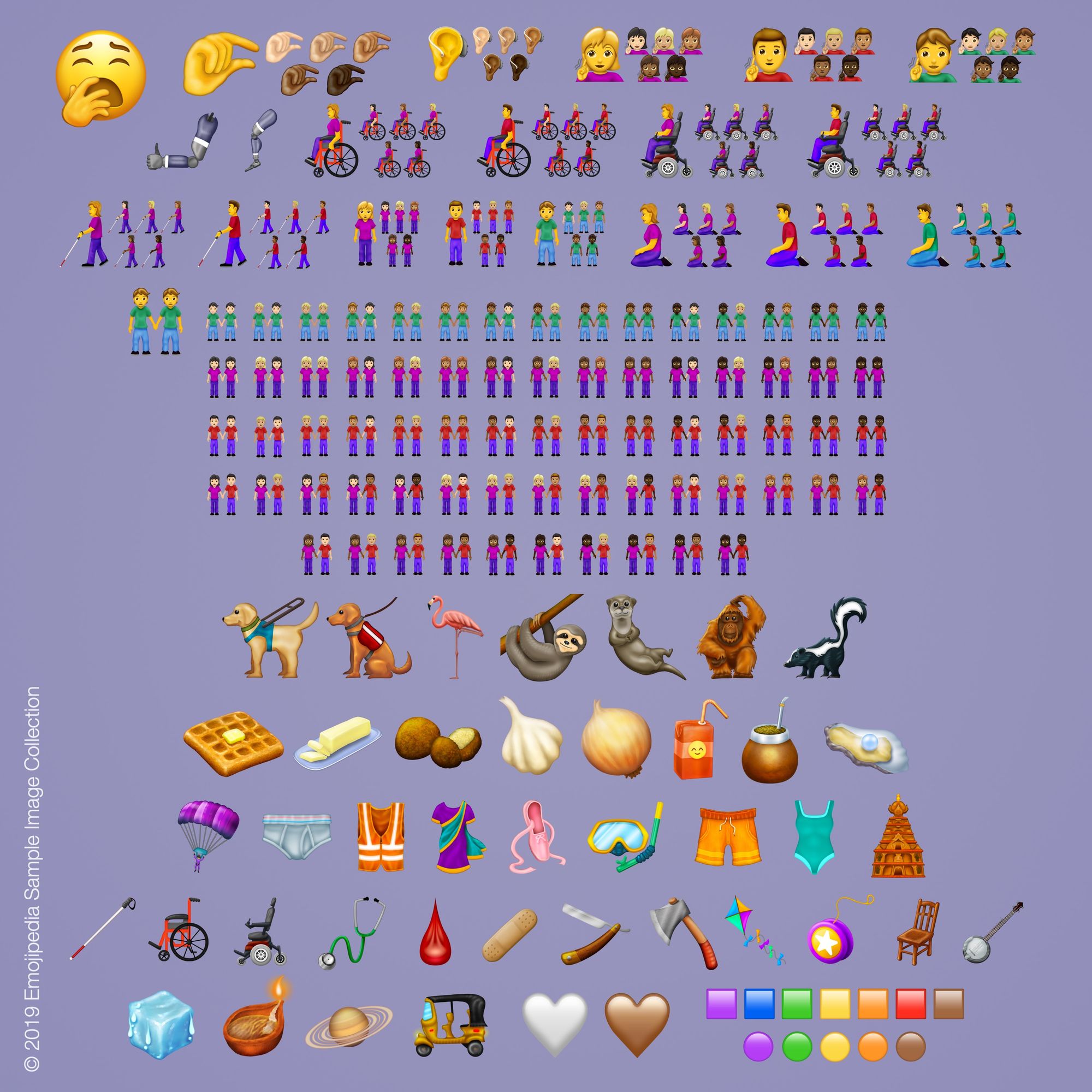 230 new emojis have now been approved by the Unicode Consortium.